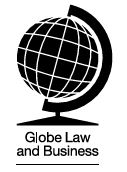 Recognition of the power and importance of businesses controlled by family shareholder groups has grown steadily over the past 30 years. Apologies for working in the family business in the 1980s and 1990s have been replaced by public pride on the parts of leaders of family controlled firms for their enduring growth under family control and contributions to all stakeholders in the enterprise.
What has been missing from the business literature is a guide to the processes, structures and interventions that assist family-controlled enterprises to sustain continuity of growth, family control and family harmony. This book compiles the wisdom of experienced leaders of family growth companies and those who advise them, focusing on what works to sustain business success without sacrificing family relationships or control. Each of the contributors is grounded in deep management or professional expertise guiding or advising family-controlled enterprises. And each chapter contains clear, practical advice on how to address issues that challenge family firm leaders and their advisers on a regular basis.
This new book demonstrates to members of family shareholder control groups, their non-family executives and members of the boards of directors, as well as lawyers and other long-term advisers, that there are ways to address the emotionally powerful issues and challenges that are specific to family controlled enterprises. Many of these proven solutions to the special requirements of leading family firms have broad global applications, assisting them to grow, without sacrificing their culture or strategy.
This book features a key chapter on shareholder agreements in family controlled enterprises by Barley Snyder. You can view an extract from the chapter, "Shareholder agreements for family controlled businesses: managing the expectations and covering all bases" by Barley Snyder attorneys Dara C. Bachman, Timothy Malloy and Michael L. Mixell by clicking here (PDF). 
---
Consulting editor: Richard L Narva
Publication date: March 2015
Format: Hardback
Length: 360 pages
ISBN: 9781909416505
For more information and to order, visit www.globelawandbusiness.com/FEH/
---