Mergers & Acquisitions
Whether your business is looking to grow or sell, our team is poised to get the job done. Check out our all time representative transactions to see some of the different businesses we have worked with.
Click here to view our current representative transactions.
In our M&A practice, we have represented buyers and sellers in a variety of industries, including manufacturing, distribution, construction, financial, agribusiness and professional. We have also acted as special counsel to sellers in sales of public and private companies in transactions which were referred to us by investment bankers and accountants. We have worked opposite a number of regional and national law firms in these transactions and have found that we compare favorably to these firms in this area, in terms of experience, approach, results and cost.
M&A Transactions
Our attorneys have represented buyers and sellers in dozens of public M&A transactions. For example, in the banking area, we have often achieved regional and national ranking as to the number of bank M&A deals, among bank M&A counsel. However, like most firms, the majority of our work in the M&A area involves private transactions for both public and private companies, in both the for-profit and nonprofit sectors, in both negotiated transactions and "processes".
Our Role in M&A Transactions
Our representation in the M&A area includes due diligence, structuring transactions, negotiating and drafting letters of intent, negotiating and drafting acquisition agreements, coordination of financing sources (senior debt, mezzanine, etc.), obtaining regulatory approvals (including HSR filings) and closing transactions. As part of our representation of acquisitive clients, we have developed sets of "form" acquisition documents and an acquisition checklist and worked with inside counsel on specific transactions. A transaction can be outsourced to our firm, if that is what the client wishes; however, we are open to working with both lawyers within the client's organization and other outside counsel and advisors.
We are on top of trends in the M&A market and we have established excellent relationships with a number of investment banking firms, particularly those active in the M&A market in the Middle Atlantic region. We have presented several times in recent years on panels with other professionals on M&A developments and trends, such as private equity and earnouts. Private equity firms have been major drivers of the M&A market in recent years. We have participated in several transactions, as counsel to parties to the transactions or management teams, involving private equity firms and, as a result, are familiar with the "special issues" involved in such transactions. Earnout provisions have become frequent features of M&A transactions, particularly with private equity buyers. We are familiar with these heavily negotiated provisions under which a balance must be found between the seller's desire to achieve the maximum payout and the buyer's desire to control the business on a post-closing basis.
Practice Excellence and Practice Style in M&A
As part of our Practice ExcellenceSM initiative, a firm-wide focus on knowledge, quality and service, we have developed a quality control program in the M&A area in order to achieve consistency and quality in our approach to M&A transactions. This program includes access to a Barley Snyder "M&A Worksite" where we have collected best practices, deal studies and documents from prior M&A transactions. Our commitment to quality also requires a second attorney review of transactions meeting specific criteria.
In terms of "practice style" in the M&A area, we pride ourselves on taking a reasonable, practical approach with the goal of closing the transaction. We typically form a transaction team which includes a mixture of required disciplines with one attorney coordinating our efforts, and we are able to devote the resources necessary to complete transaction in a timely manner. However, we do not "over-lawyer" in terms of the number of people involved, and we work in a collegial manner with other advisors, including investment bankers, accountants and lenders and with "the other side".

For more information about our M&A services, please reach out to Paul Mattaini or Kim Decker.
References from current and former clients, investment bankers and accountants as to our M&A experience are available upon request.
Our firm has been busy representing parties in M&A transactions, and we are pleased to share a sampling of the announcements for some of the recent transactions in…
Download PDF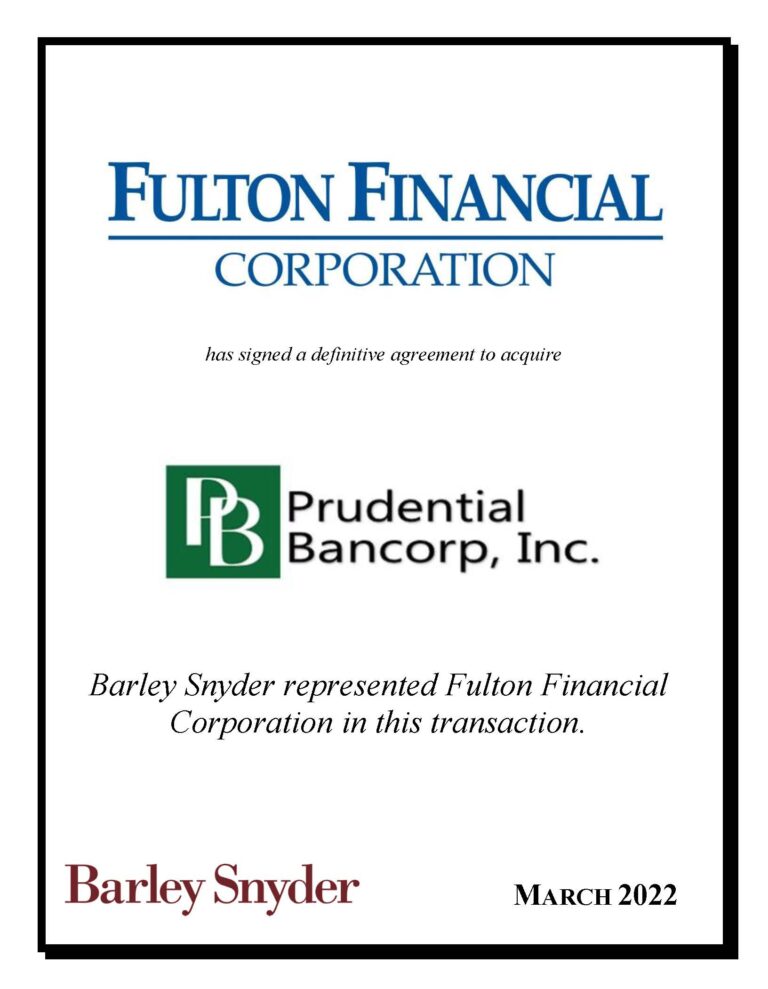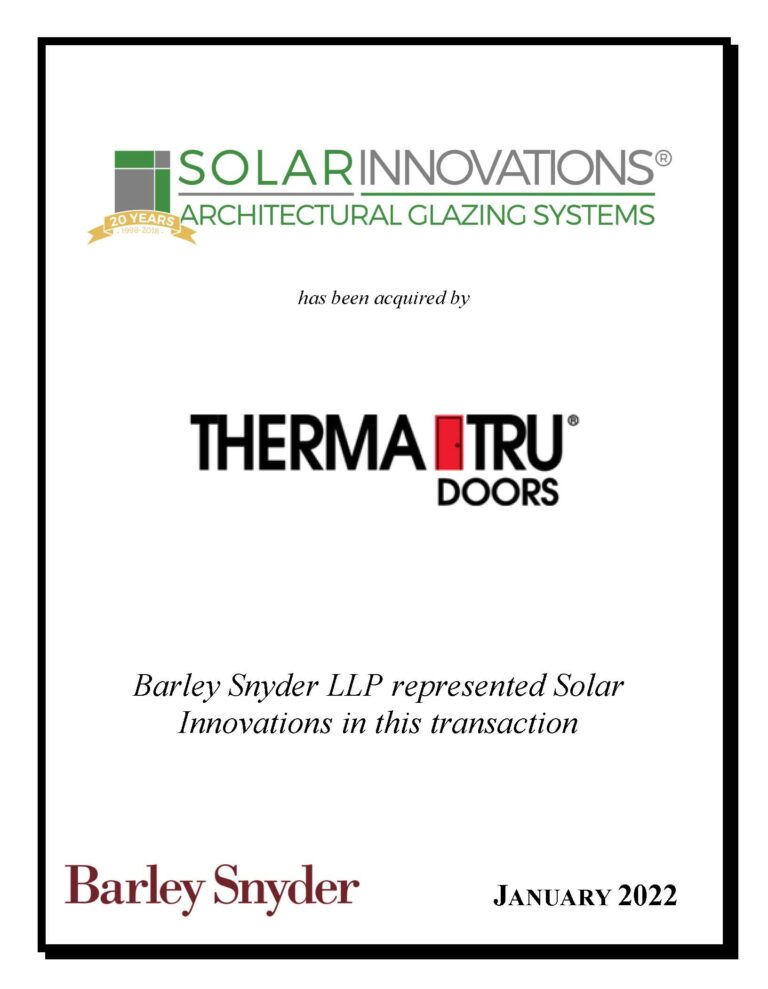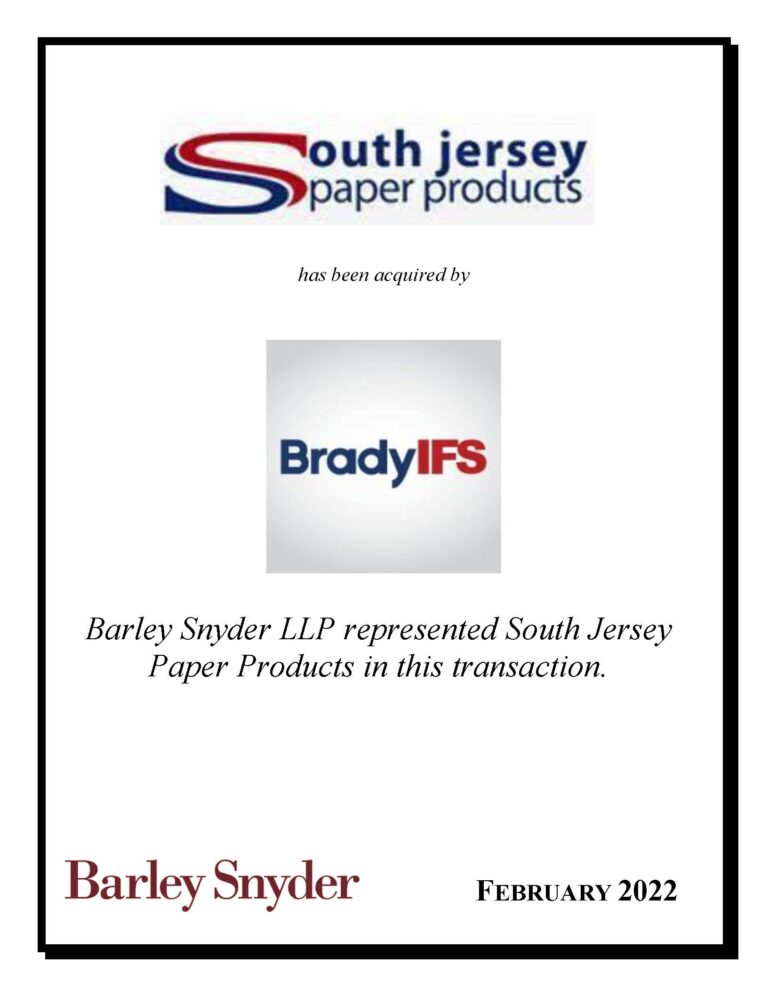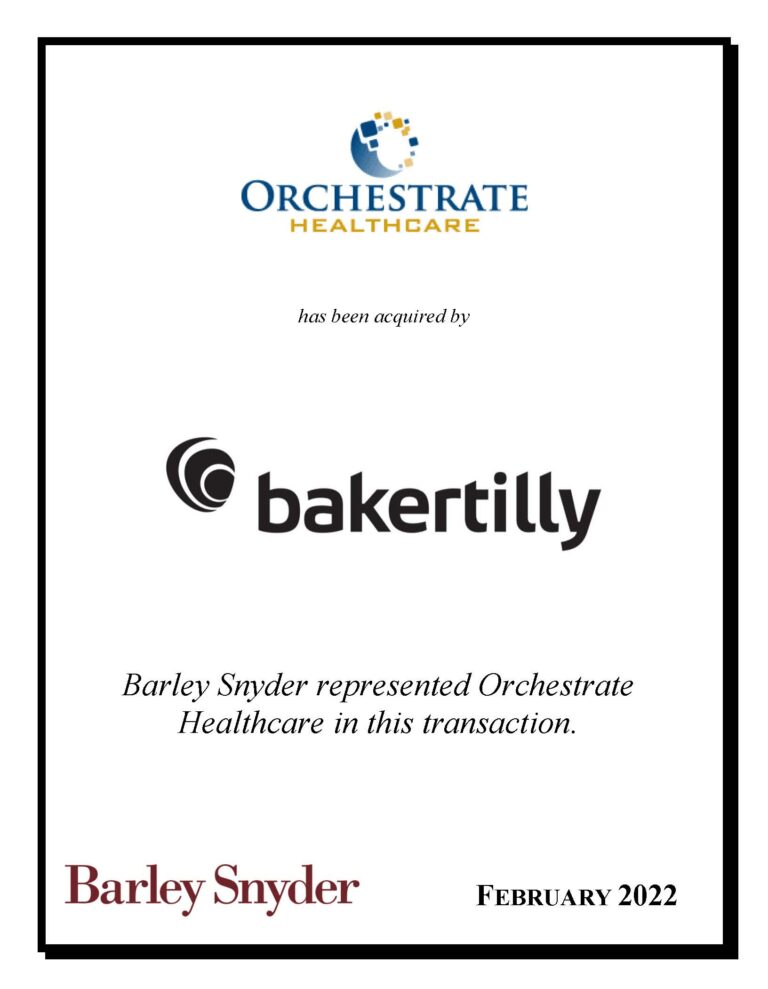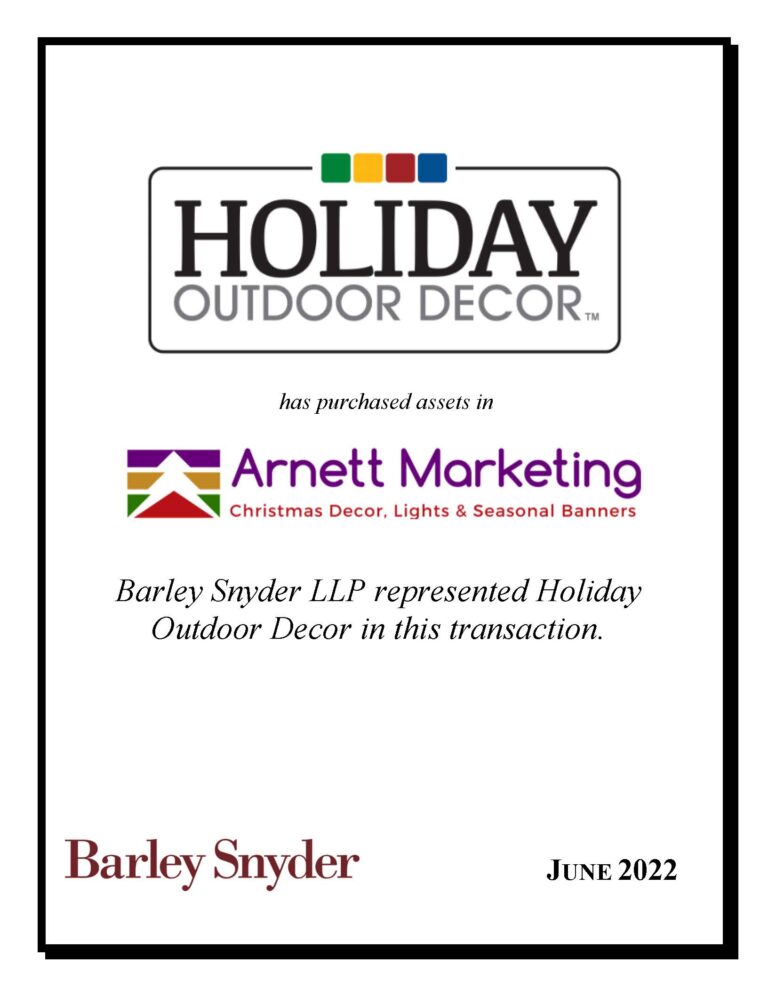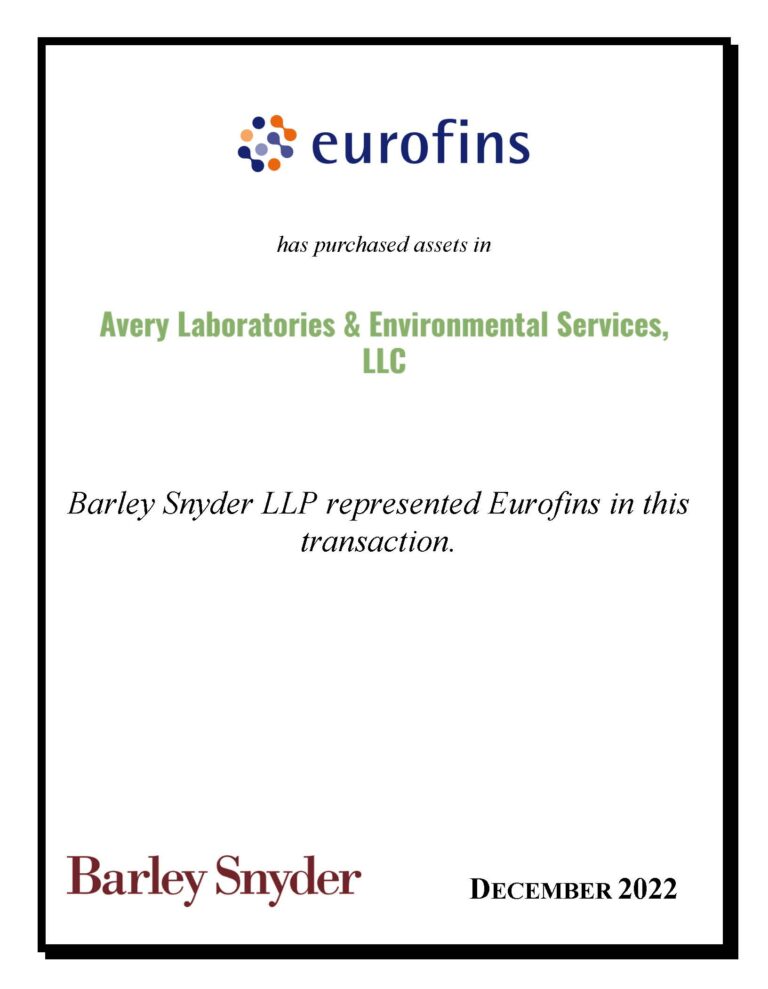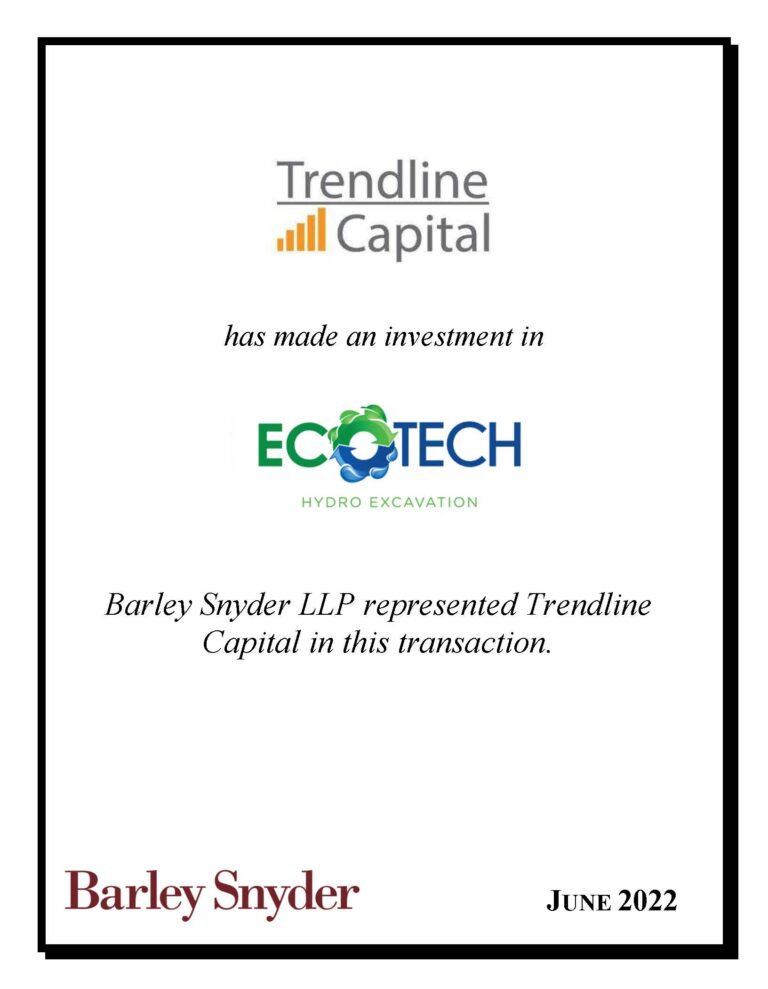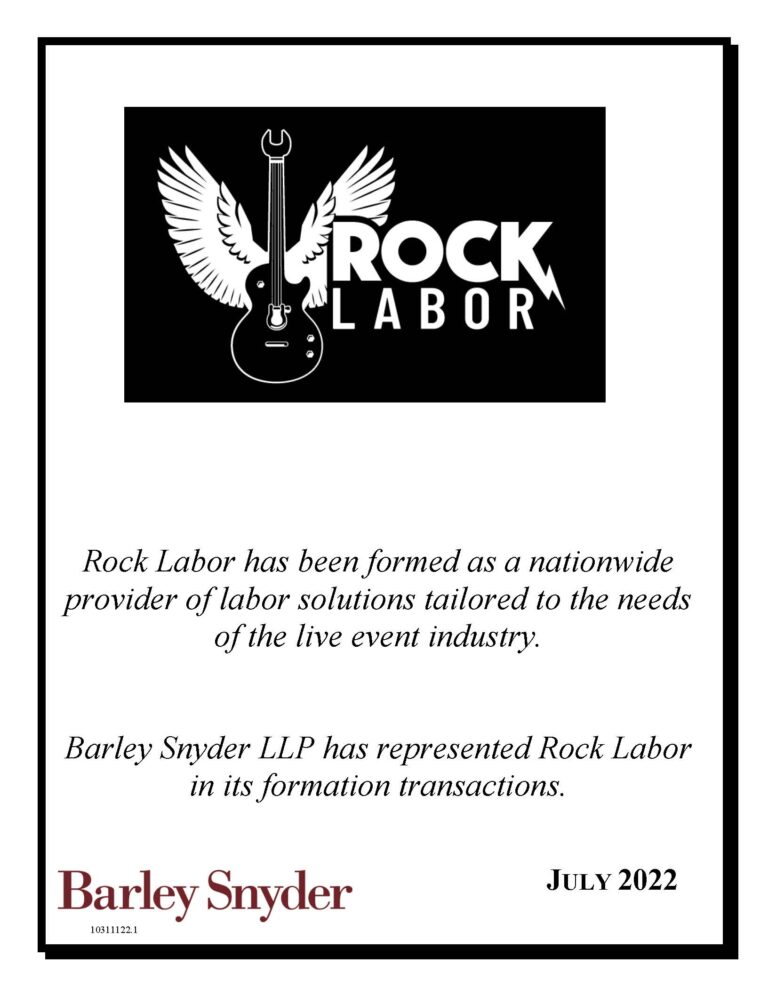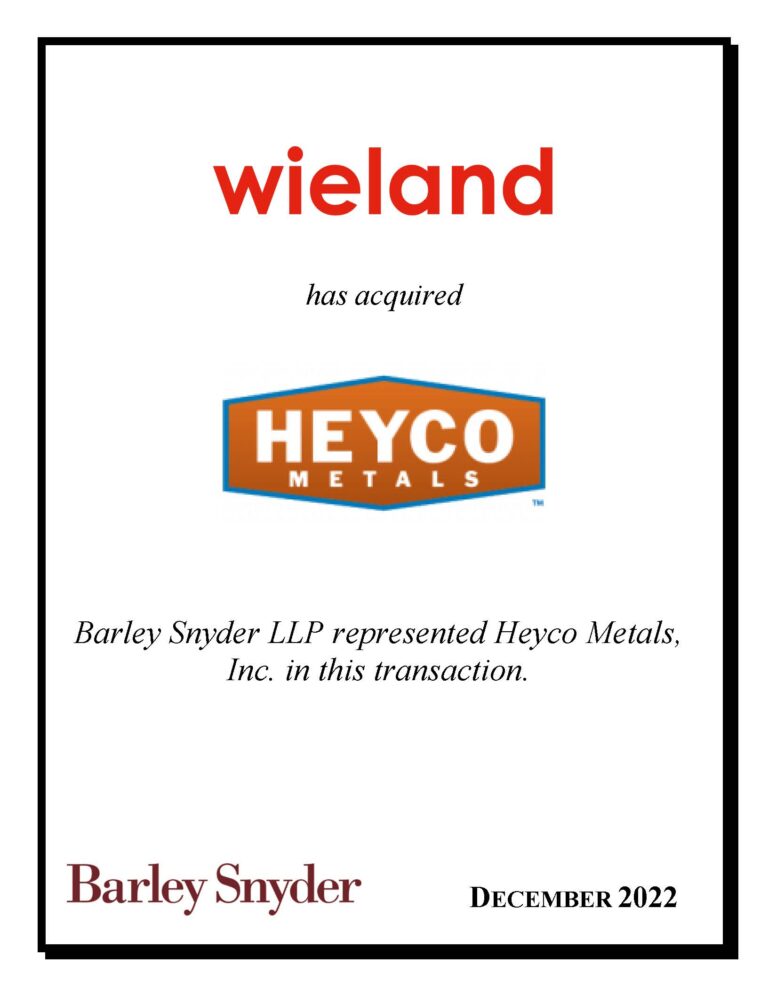 June 26, 2020
Running Under Green Webinar Replay
This webinar titled "Running Your Business Under Green: Some Lessons Learned and Direction for the Future" was presented by Barley Snyder on Friday, June 26. The webinar highlighted the various aspects...
Learn More